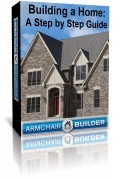 We just published a new e-book, Building a Home: A Step by Step Guide. This resources is perfect for anyone thinking about building or having a home built. We've put together all of the critical steps necessary to build a quality home at a great price. To learn more about this resource and to get your copy, stop by our ESTORE.
---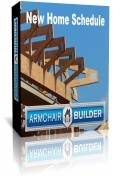 Need help creating a building schedule for your new home? Check out the Armchair Builder New Home Schedule resource.
---
Armchair Builder and ArmchairBuilder.com are owned and operated by R Wave Partners LLC.